Jacob Good Restaurant – Akron, Ohio

Asian Fusion is the term used to describe the menu at Jacob Good Downtown. It is a unique blend, in both flavor and presentation, of classic haute cuisine infused with subtle hints of the far east. The design of Jacob Good Downtown's interior is reflective of the unique menu.
The design began with the adaptive reuse of a historic commercial building. The building's 1920s neo-classical facade provided the western influence for the design. The new interior takes subtle cues from Japanese minimalist design. Spaces are subdivided by light screens, and a variety of ceiling heights are used to compress and define spaces. Details are simple, and materials such as wood, silk and ricepaper are all used to create the subtle ambiance.
Our design solution conveys a sense of contemporary sophistication which would compliment the cuisine; Jacob Good is meant to be a backdrop for people to see and be seen.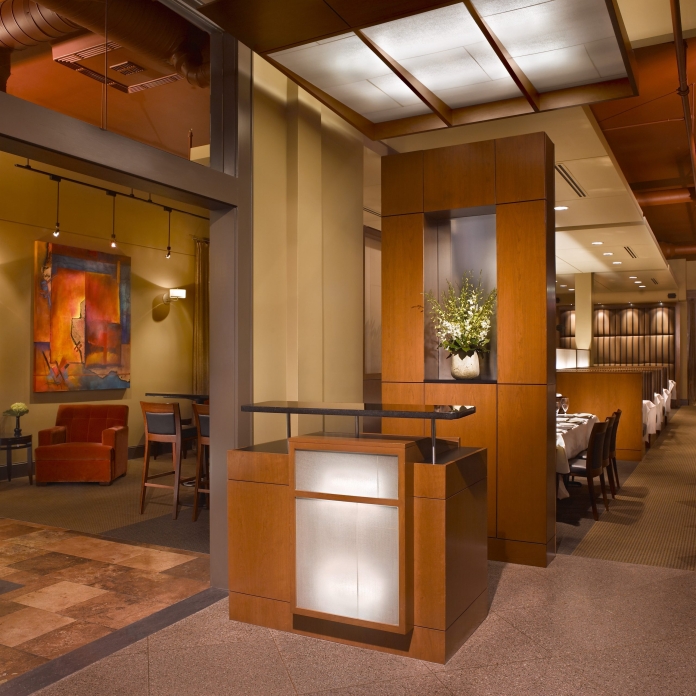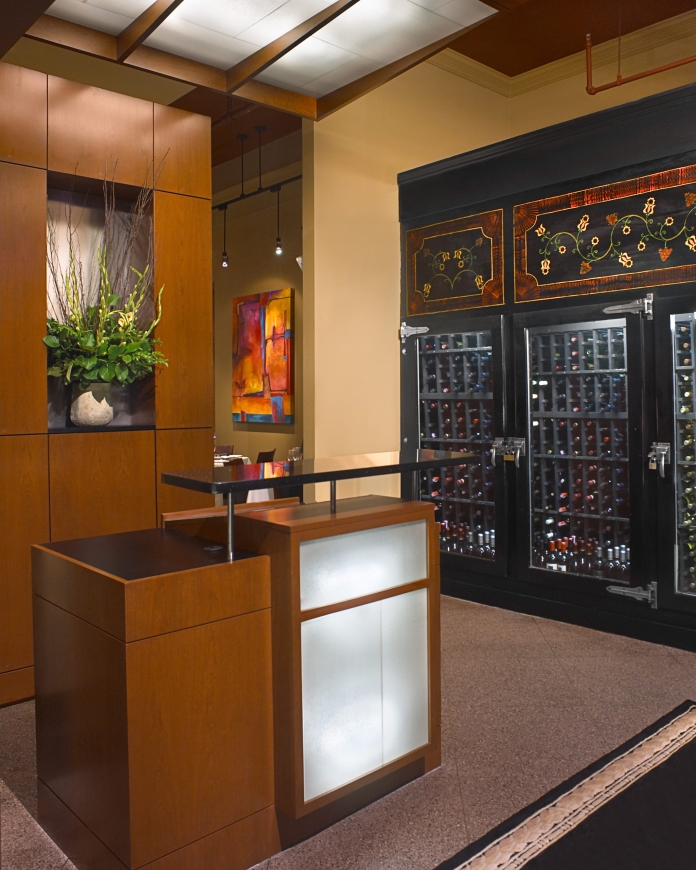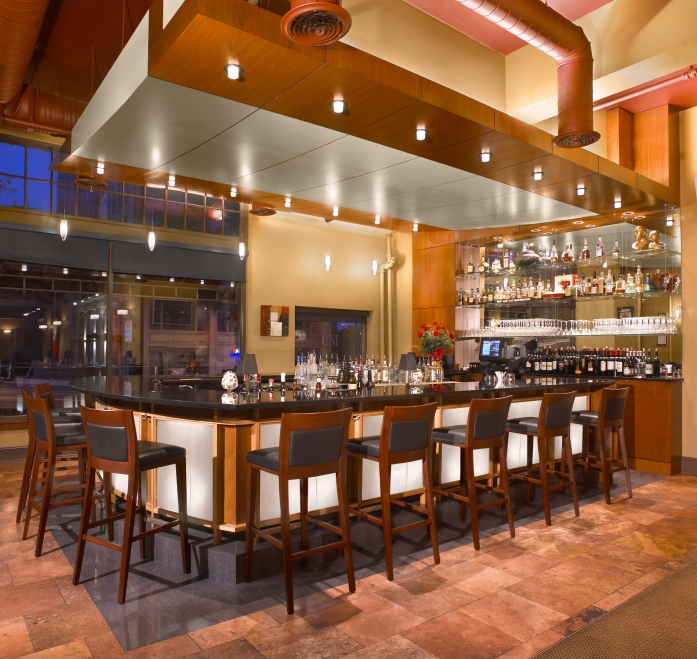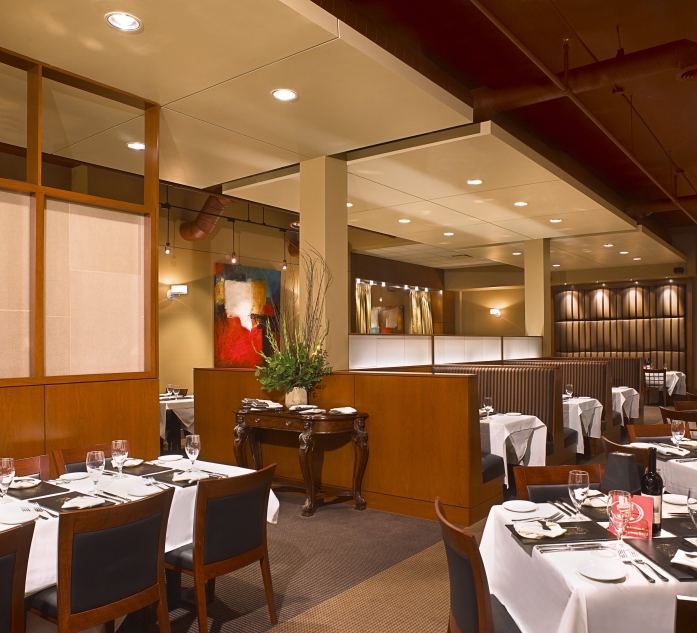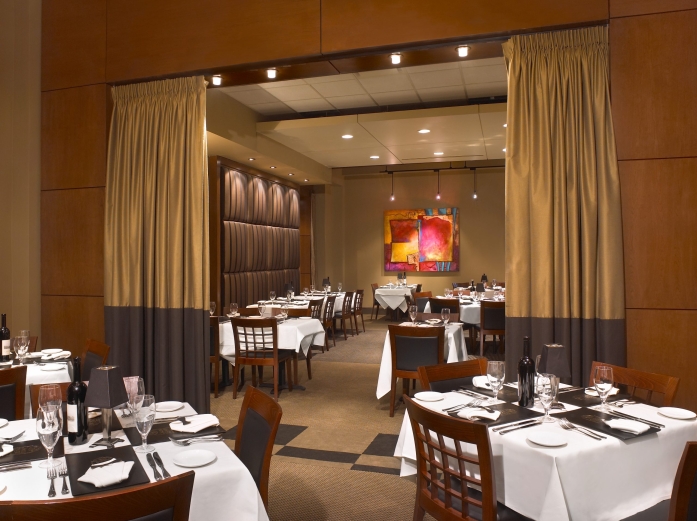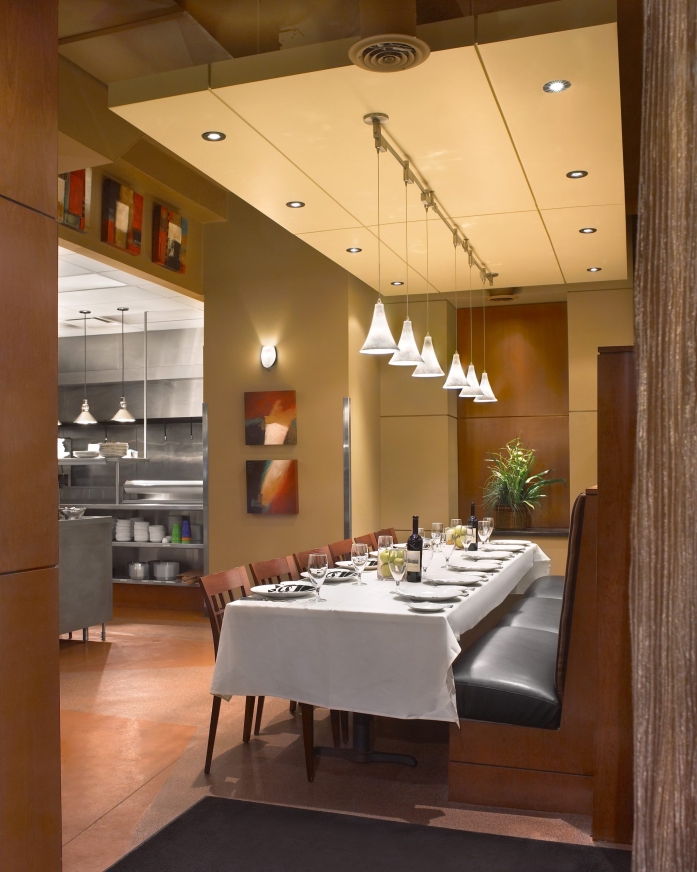 Floral Display converted to Wine Cooler