GRL/PDI Corporate Headquarters
This project was a complete rehabilitation of an existing 1960's 40,000 sf office/warehouse complex for the new corporate headquarters of GRL/PDI, Incorporated. The company performs engineering and makes testing equipment for the deep pile and caisson industry. The project achieved LEED certification status by the USGBC.
Reception Area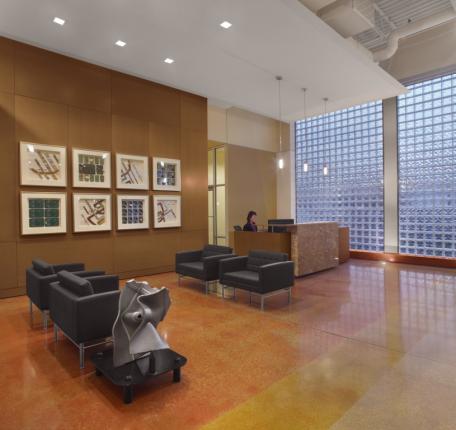 Lobby and Display Corridor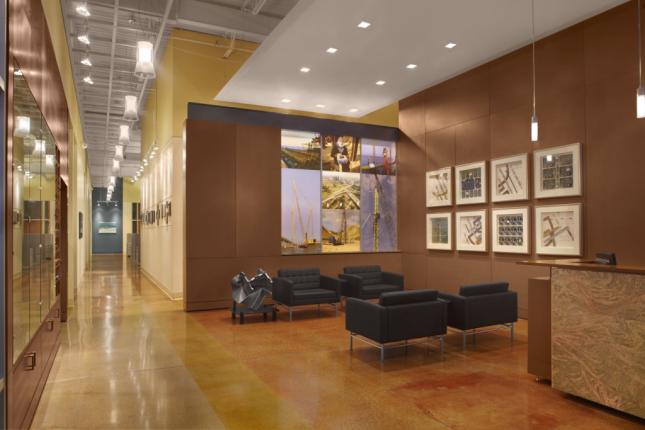 Lunch and Meeting Area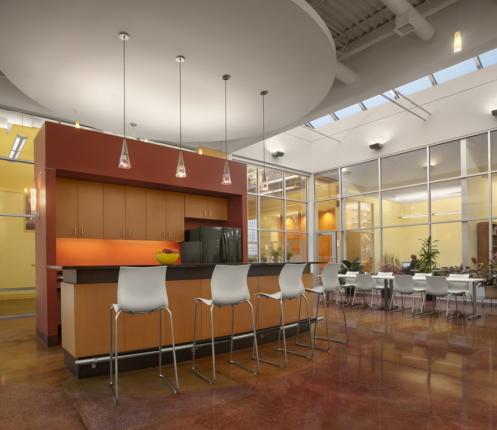 Lunch/Coffee Area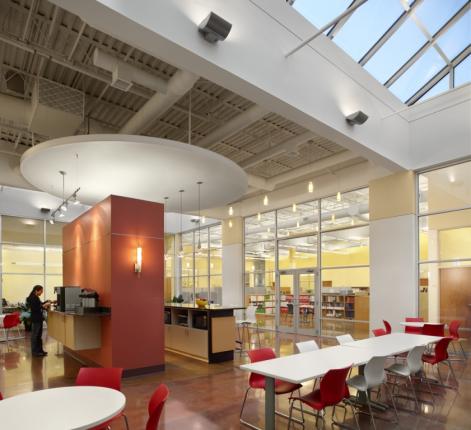 Work Area
Library and "Street"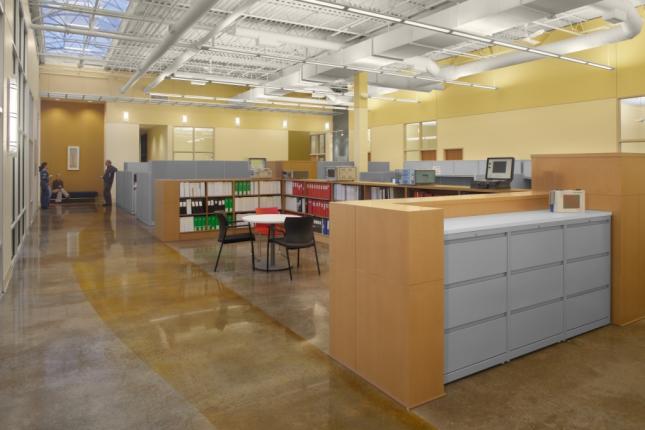 Conference Room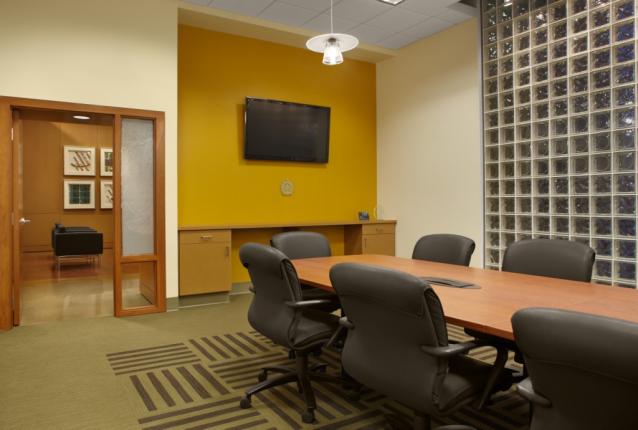 Entrance at Night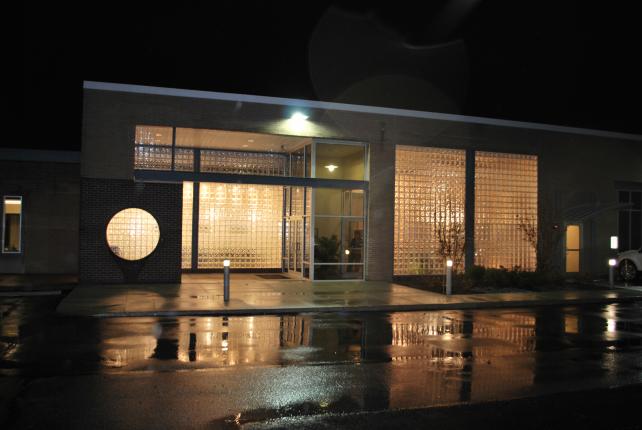 Providing natural daylight for the employee workspaces is an important element to the company whose previous facility was outfitted with an interior light court to maximize day lighting. The over 100 foot width of the existing warehouse and the large volume with 18 foot high ceilings became both a challenge and an opportunity for the design team. The design response added two large gabled skylights over two interior courtyards and a vaulted skylight that defines and reinforces the main circulation spine, which also becomes an ordering device for the facility. Large expanses of vertical interior glass walls and clerestories provide for ample transmission of daylight and sunlight deep into the office spaces. New windows were cut into the windowless exterior skin of the warehouse area of the building to bring in additional daylight.
As part of the LEED initiative it was decided to save and restore the existing concrete floors, which were in relatively good condition. The patterns and colors reinforce the main circulation spine and a large sine wave harkens back to the wave propagation testing that the company's instrumentation measures. Bold and warm colors were selected for the walls to reinforce the hierarchy of the spaces and to define departmental locations. Clear coated FSC MDF panels were used for the millwork walls and specialty areas such as reception and the library. This use of industrial, typically non-finished material was meant to reinforce the industrial chic aesthetic that was developed throughout the project. The main ambient lighting source is an Indirect lighting system, which is used to reduce glare on computer and equipment screens.
The exterior design was meant to define and create a sense of arrival at the facility as well as provide a visible and more attractive presence to the community at large. This was accomplished by the use of concrete columns and exposed steel structural elements. The exterior steel structure also tied into the exposed steel structure inside the building to provide for a cohesive design aesthetic, which was absent in the original building.
The result is a transformation from a utilitarian, non-descript, suburban office-warehouse to a vibrant workplace that is an expression of the owner's corporate identity and mission.